1. Working as a team: Several contributions to one tape-out run¶
1.1. Introduction¶
Combining the designs from within a design team or even across design teams is a non-trivial task. Whether a proper automation flow is in place determines if the final mask assembly process is efficient and reliable.
In this tutorial, we propose a design project organization method which facilitates the final mask merging. Together with the IPKISS design framework, and a version control-based design process, it guarantees maximal individual and collective productivity.
1.2. A Design Project Example¶
Let's take a team design project as an example. Contributions to this project come from four designers: Chiara, Jiejun, Pierre, and Ruping. Each of them has some test structure designs to be loaded onto the next tape-out run, and they're sharing the same design block area (a 2.5 mm * 1.25 mm block). Some examples of the designs are as follows: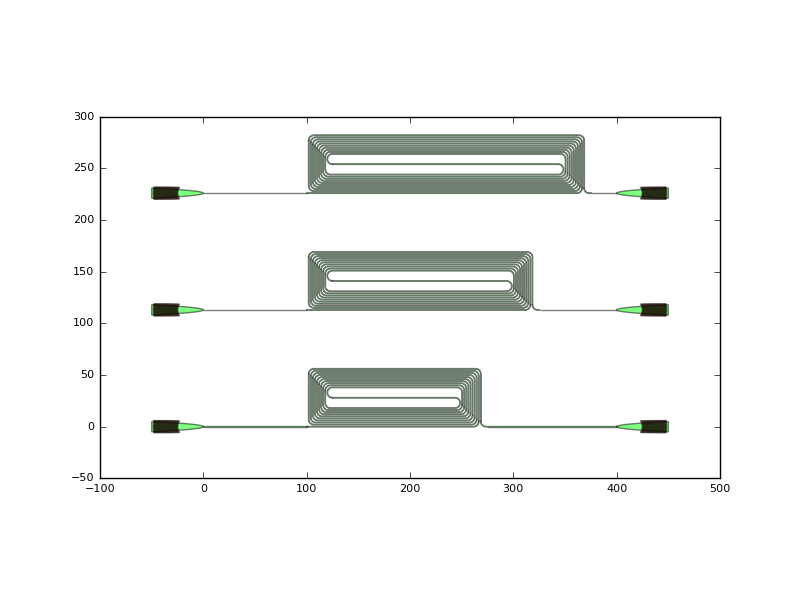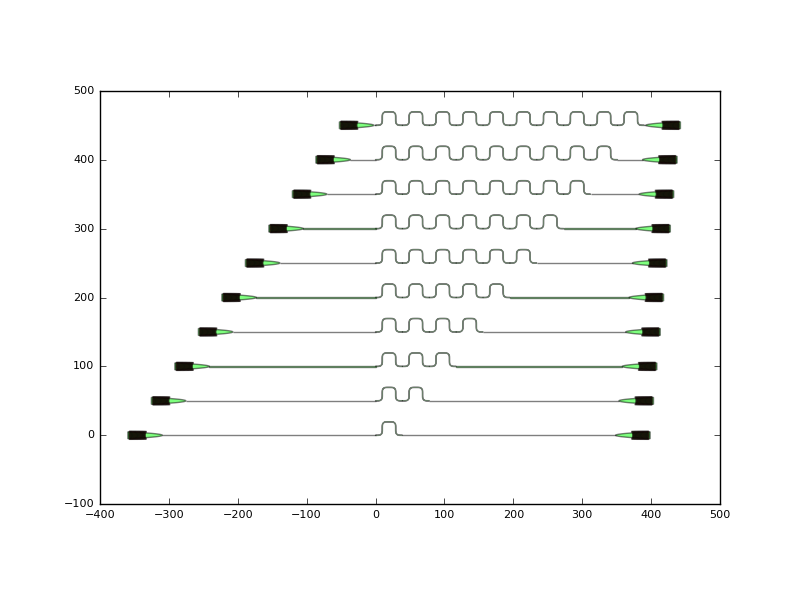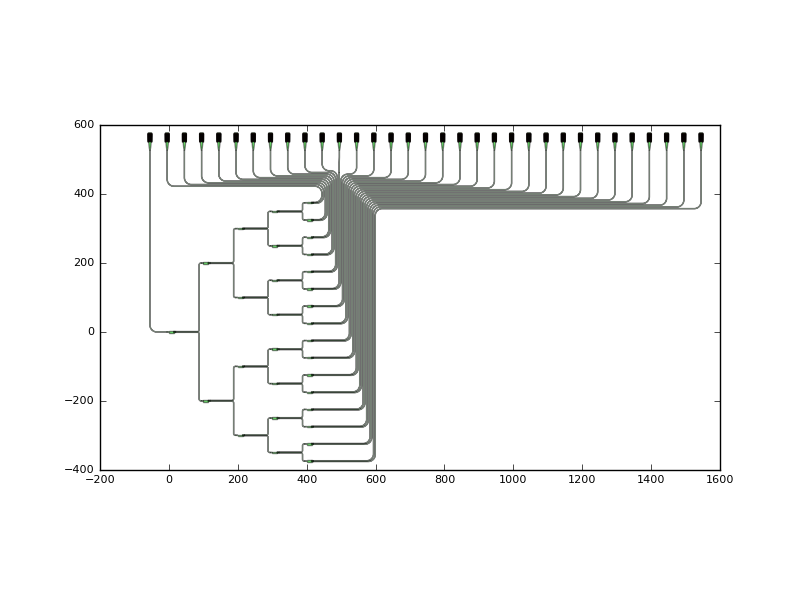 Someone needs to collect and combine these designs before submitting the mask layout to the foundry for tape-out. Ruping volunteers to perform this task. She faces several challenges:
Collecting the designs from her colleagues presents a huge communication burden.
She lacks a tool to write the final GDS mask fast.
Maintaining the merged GDS mask is tedious and error-prone (e.g. with colleagues making last-minute design changes).
Luckily, the team has set up a good project structure from the beginning, before everyone started their own designs, and everyone follows the common practice to carry out designs using a version control system (e.g. Github).
The structure of the tapeout_202008_si_fab project looks like this:
Each designer has a design folder. The execute_merge.py script takes the GDS files from each designer folder and merges them into a single mask layout, including the template folder which provides the die template being used as the frame.
1.3. Test your knowledge¶
Now, it's up to you to try to add your own design project next to Chiara, Jiejun, Pierre, and Ruping's ones. For example, you may need to organize the project following the same structure we mentioned previously:
tapeout_202008_si_fab
├── chiara
├── jiejun
├── pierre
├── ruping
├── template
├── <my_tapeout>
│    ├── gds_to_merge
│    │   ...
│    ├── <my_design_1>
│    │   ├── regenerate.py
│    │   └── <my_design_1>.py
│   ...
└── execute_merge.py

Aside from adding your own IPKISS code to the project, remember that you will also need to adapt the regenerate.py and the execute_merge.py file.